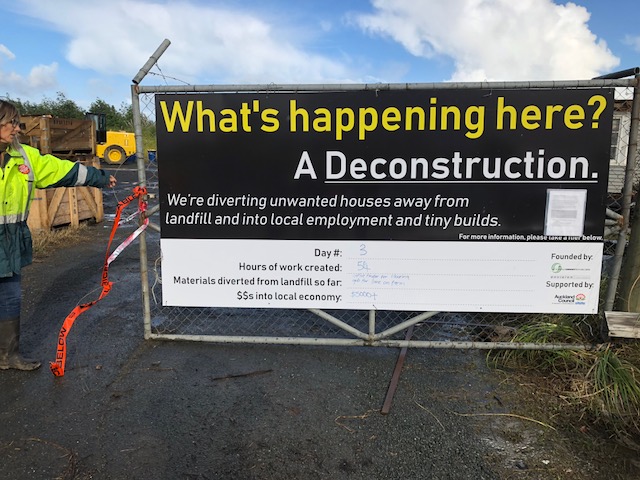 Helensville Community Recycling Centre and Envision New Zealand staff are donning hard hats and tool belts for their new deconstruction project affectionately called "Helensville House to Tiny Castle Project"
The initiative is a year long, five-stage project aiming to see if there is a business case for a deconstruction social enterprise that could complete standard demolition costs due to resource recovery.
Currently at the stage of pulling the house down from the roof down, additional project goals include investigating whether affordable accomodation from recovered resources is feasible, and generating local employment.
Each house that is demolished conventionally adds up to 40 tonnes of landfill. The team estimated that this project could divert up to 27 tonnes per house and deconstruct 8 houses per year. Based on this, there is a potential for 208 tonnes to be diverted from landfill
The project is supported by Auckland Council.